Meet the Authors of Beyond Sputnik: U.S. Science Policy in the 21st Century
---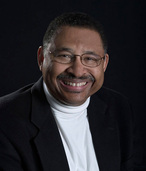 Homer A. Neal
is the Samuel A. Goudsmit Professor of Physics, Interim President Emeritus, and Vice President Emeritus for Research at the University of Michigan. He received his B.S. degree in Physics, with honors, in 1961 from Indiana University, and his Ph.D. from the University of Michigan in 1966. He has served on the physics faculties of Indiana University, the State University of New York at Stony Brook, and the University of Michigan. He has held several academic administrative posts, including Dean for Research and Graduate Development at Indiana University (1976-81), Vice President for Academic Affairs and Provost at the State University of New York at Stony Brook (1981-86), , Chair of the University of Michigan Physics Department (1987- 1993), Vice President for Research at the University of Michigan (1993 – 1997) and Interim President of the University of Michigan (1998).
Dr. Neal's research area is experimental high energy physics and he is currently conducting his research at CERN, the European Laboratory for Particle Physics, where his research group is part of the ATLAS Experiment. Neal also participates in the DZERO collaboration that in 1995 announced the discovery of the top quark. Within the DZERO collaboration, he and his group had particular responsibility for designing, implementing, and analyzing data from the Intercryostat Detector which was built by his team at the University of Michigan. His technical research expertise includes the design of particle detectors, the development of image pattern recognition algorithms, particle event reconstruction and analysis, large scale database management and particle physics phenomenology. He has led many experiments that have elucidated the nature of spin effects in high energy particle interactions, including proton-proton elastic scattering, electron-positron scattering and in various inclusive hadronic reactions.
Neal has served as a Regent of the Smithsonian Institution. He has also served as a member of the Oak Ridge National Laboratory Advisory Board, as a member of the MIT Visiting Committee on Sponsored Research, and as a member of the Board of Trustees of the Center for Strategic and International Studies. He has served on the Board of Trustees of the Argonne National Laboratory and the Fermi National Accelerator Laboratory. As a member of the National Science Board, the oversight body of the National Science Foundation, he chaired the committee that produced in 1986 the Board's first comprehensive report on undergraduate science, mathematics and engineering education. He has also served as Chairman of the Physics Advisory Committee of the National Science Foundation. He has delivered testimony on numerous occasions to Congress, on matters ranging from the funding of National Laboratories to the state of undergraduate science education. He delivered testimony to the House Science Committee on International Science, as part of its preparations for the report, "Unlocking our Future: Toward a New National Science Policy.".
He is a member of the Board of Directors of the Ford Motor Company and currently Chairs its Committee on Environmental and Public Policy. He is also currently a member of the External Advisory Committee for Lawrence Berkeley National Laboratory and is a member of the Board on Physics and Astronomy of the National Research Council. In addition, he serves as a member of the Smithsonian Council for the National Museum of African American History and Culture.
He is a recipient of the Sloan Foundation Fellowship, the John Simon Guggenheim Fellowship, the Stony Brook Medal, and the Indiana University Distinguished Alumni Service Award. He has received honorary degrees from Indiana University, Notre Dame University and Michigan State University. He is a Fellow of the American Physical Society, the American Association for the Advancement of Science, and the American Academy of Arts and Sciences.
As Vice President for Research, Dr. Neal oversaw the research programs, policies and infrastructure at the University of Michigan, which has been often ranked, in terms of total separately budgeted Research and Development expenditures, as the nation's top research university.
He has had extended scientist-in-residence appointments at the Niels Bohr Institute in Copenhagen and at the European Organization for Nuclear Research in Geneva. He has been a visiting scientist at Stanford University, Argonne National Laboratory, and Brookhaven National Laboratory. His professional travels have also taken him to the Institute for High Energy Physics at the Chinese Academy of Sciences in Beijing and to laboratories in the former Soviet Union, Israel, Japan and several other countries.
---
---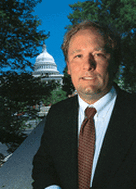 Tobin L. Smith
is the Vice President for Policy at the Association of American Universities (AAU). In this position, he is responsible for overseeing physical sciences and engineering research and has closely monitored budgets and programs at the National Science Foundation, Department of Energy, Department of Defense and Department of Homeland Security.
Tobin is currently responsible at the AAU for issues relating to innovation and national competitiveness, including the President's American Competitiveness Initiative, and shares responsibility for monitoring science policy issues concerning export controls, technology transfer, and costs of research among other things.
Prior to joining the AAU in January 2003, Tobin was the Director of Federal Relations for Research for the University of Michigan. From 1992-1999 he served as Federal Relations Representative and Assistant Director of the Massachusetts Institute of Technology (MIT) Washington D.C. Office.
As a federal government relations representative for the AAU, Michigan, and MIT, Tobin has developed and coordinated university federal relations activities and legislative and executive branch strategies across a wide range of science policy issues. He has also maintained regular interactions with key policy makers on Capitol Hill, in the White House and within the federal science and research agencies including the NIH, NSF, NASA, and the Departments of Energy, Defense and Homeland Security. From 1988 to 1992, Tobin served as a legislative assistant to Congressman Bob Traxler (D-Michigan).
Toby has written and spoken widely on issues of science policy. He is a regular contributor to the AAAS Inter-society Working Group Annual Research and Development report. He has also spoken to many groups, including the AAAS and various chapters of the Association of Women in Science (AWIS), concerning how scientists and engineers can better work with and communicate with member of Congress. He is a founder and co-chair of the Engaging Scientists & Engineers in Policy (ESEP) Coalition which seeks to empower scientists and engineers to participate in the public policy process at all levels of government.
He holds a Masters Degree in Arts of Legislative Affairs from George Washington University, and a Bachelor Degree in General Studies from the University of Michigan.
---
---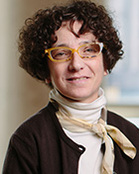 Jennifer B. McCormick
is is Associate Professor in the Department of Humanities at Pennsylvania State University College of Medicine. She was formally Assistant Professor of Biomedical Ethics and Associate Consultant (Research), Division of General Internal Medicine Program in Professionalism and Bioethics Research at the Mayo Clinic and College of Medicine and the associate director of the Mayo Clinical Translational Science Award Research Ethics Resource.
Jennifer is an interdisciplinary academic having completed a doctorate degree in molecular and cellular biology, postdoctoral fellowship in biological chemistry, masters' degree in public policy, and NIH Center of Excellence in ELSI Research fellowship. This mix of experiences and expertise comes across in both her research and teaching. Jennifer conducts empirical studies examining the policy implications and ethical challenges of translating research into clinical care and public health.
Much of her work focuses on the ethical, legal/policy, social implications of medical record and genomic data sharing, the challenges to protecting participants' privacy and confidentiality in the era of 'big data', and the ethical complexities presented by translating genomic research findings into clinical and public health domains. She has also been involved in initiatives aimed at enhancing human participation in research and promoting professionalism and social responsibility in biomedical research.
Jennifer lectures frequently on topics related to research and translational research ethics, translational genomics, and social responsibility and policy. She has published on topics related to research ethics consultation, genetic and genomic research and biobanking, human research participant engagement and protection, and challenges in translational research.
---
---